#Fourcomics for Reckstar
on
January 22, 2015
at
11:47 pm
#Fourcomics is a hashtag that's been making the rounds on Twitter the last few days. Here's the tweet that started it all:
Tweet four comics that influenced you when you were growing up. #fourcomics pic.twitter.com/qAqfLLOfst

— Jim Zub (@JimZub) January 22, 2015
I thought it might be fun to put a little twist on it by posting four comics — two from me, two from Michelle — that have had the biggest influence on us while making Reckstar.
Michelle's answer: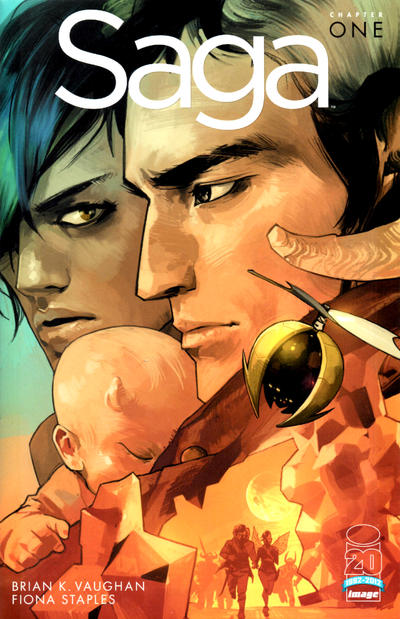 "Saga, definitely, because space and aliens and it's just perfect."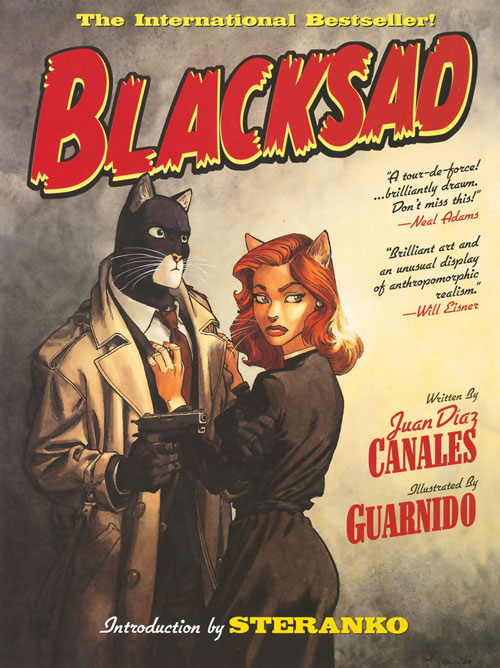 "Blacksad, because of his attention to detail with EVERYTHING but mainly interesting background characters and their stories. 
"They've both defined comics for me, in and out of Reckstar."
For myself, the choice was a little tougher because most of my inspiration for Reckstar came from movies. That said, there are two comics without which Reckstar might not even exist: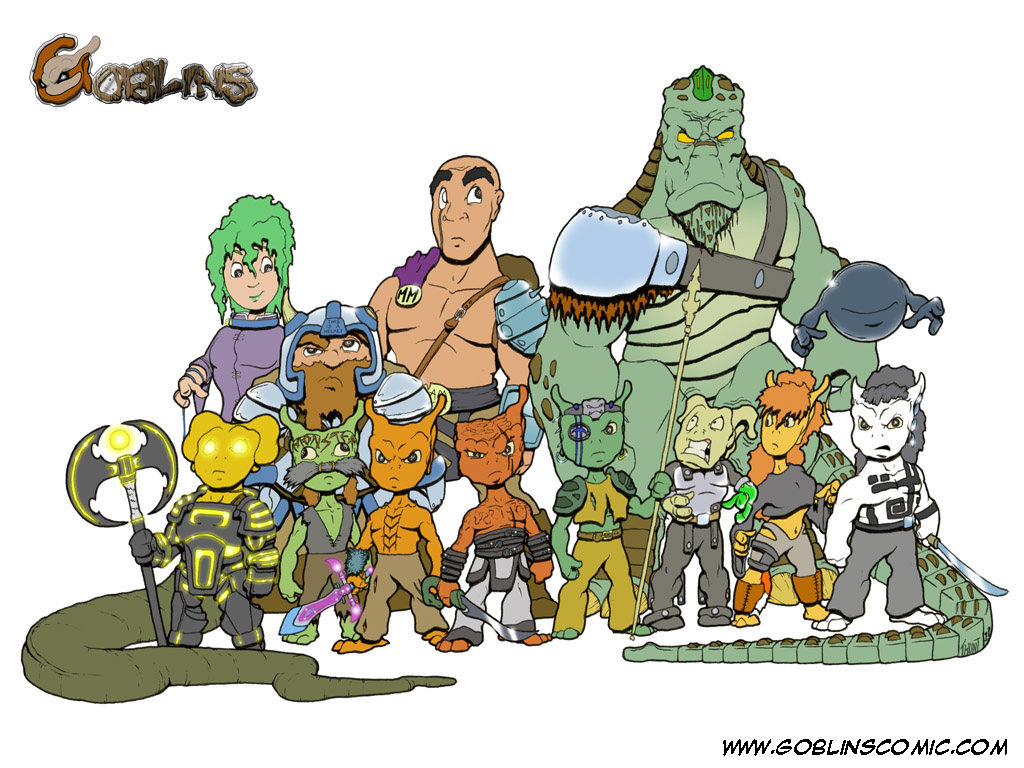 Goblins: Life Through Their Eyes is a fantasy adventure webcomic by Ellipsis Hana Stephens, who balances laugh-out-loud comedy, visceral action, and massive amounts of heart with absolute, unflinching confidence. Elli's a masterful storyteller, and before I even knew what Reckstar would be called, I knew I wanted it to follow her example.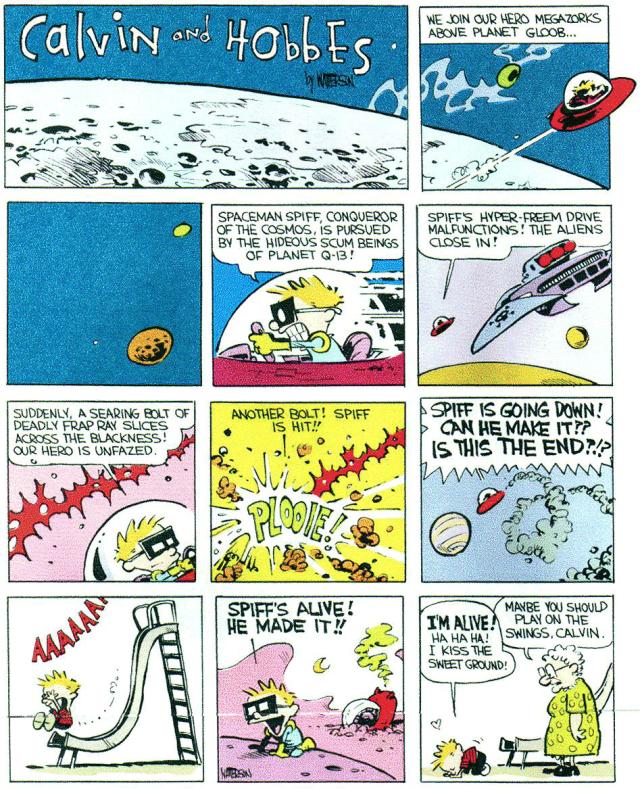 The fact is, Calvin & Hobbes was THE comic of my childhood. Any other correlations to Reckstar I leave for greater minds to suss out.