We Got Reviewed – Geeks of Doom likes RECKSTAR!
on
June 18, 2015
at
7:42 pm
This pleasant surprise just dropped in my lap. The lovely folks over at Geeks of Doom saw fit to review us — and they liked the comic!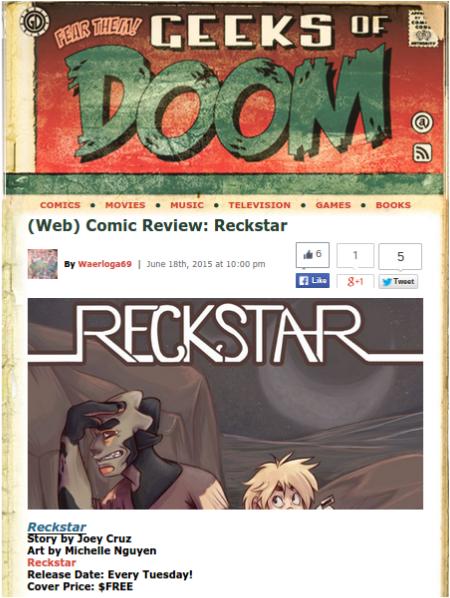 (click the image to read the review on GeeksofDoom.com)
Thanks so much, you guys!