The Coming Hiatus
on
July 7, 2015
at
12:00 pm
Reckstar chapter 2 ends August 4, 2015
As with last year, there will be a hiatus before the start of chapter 3! But, unlike last year, we… don't… exactly… know when chapter 3 will start.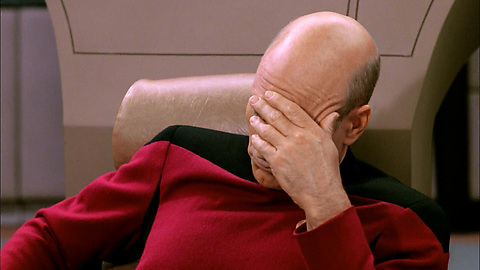 Here's how it is…
Our intent has always been to keep the Reckstar production schedule one full chapter ahead. We wanted to avoid the sort of delays that can leave so many webcomics stalled out, with readers wondering when, if ever, they might resume again. This plan worked — at first.
But, early in the run of chapter 2, we ran into a delay… namely, me. You can say I got busy, life intervened, blah blah whatever — it was my fault. Michelle didn't have a script. So, to her amazing credit, she kept busy by drawing little vignettes for the inevitable hiatus (because Michelle is a rockstar).
Just when things calmed down enough for me to focus on the script and start sending Michelle pages… SHE got some amazing news (which should be announced soon), which will mean an even longer delay for chapter 3.
So, what would have been a three or four week hiatus has grown into a "We're working as fast as we possibly can" hiatus. Chapter 3 is still in production, and I would much rather delays happen in between chapters than during them, so we'll only begin posting once we're close to done with it. Hopefully, that won't take more than two or three months.
In the meantime, we WILL continue to post new content every week. We already have more guest contributors lined up for this hiatus than we had for the previous one, and we're hoping to gain even more. I'll be drawing a new comic for it (beware), and we'll have Michelle's vignettes sprinkled throughout. We don't want to break the streak, so if need be, I'll even post up behind the scenes stuff, concept art, etc.
On top of all this, chapter 3 is shaping up to be our most ambitious installment yet (contributing in no small way to its delay), and Michelle's work on the early pages is absolutely gorgeous. We want to make it special, so when it DOES arrive, it will have been worth the wait.
Thanks for your patience. Please enjoy the rest of chapter 2 and the work of our guest contributors. And, just to prove it's really happening, here's a sneak preview of chapter 3's cover!